A very warm Welcome to SOCRATES !!
SOCRATES is an international, multi-disciplinary, refereed and indexed scholarly journal.
This journal appears quarterly in English.
❊ Online Version (ISSN 2347-6869): Format: Published online (PDF)
❊ Script/Language of the Journal: English
❊ Subjects/Disciplines Covered: Multidisciplinary
Mission:
SOCRATES aspires to be one of the Worlds leading Journal Publishing innovative, responsive and high-quality Research Papers. Socrates is a serious, scholarly publication that is peer-reviewed and indexed, and we only accept quality manuscripts to publish in this international journal.Our mission behind introducing and initiating this journal is to motivate Scholars who have the willingness to Produce and publish quality research and discuss his/her original research, thoughts and ideas. We strongly believe in the concept of a connected academic world of researchers. Thus, we have indexed our journal at some of the best citation centres.
Current Status of the Journal:
❊ The Journal Socrates is relatively young yet well-known around the Globe.
❊ SOCRATES is under evaluation in Science Citation Index (SCI), ISI Web of Knowledge and Web of Science (Thomson Reuters) SOCRATES is under evaluation in SCOPUS SOCRATES is under evolution for inclusion in "The Philosopher's Index" (The Most Authoritative Online Bibliography in Philosophy).
Other Units/projects of the Journal:
Vol 6 No 1 (2018): Issue March : INVESTIGATING POSTCOLONIALITY AND POSTCOLONIALISM AS THE EMPIRE WRITES BACK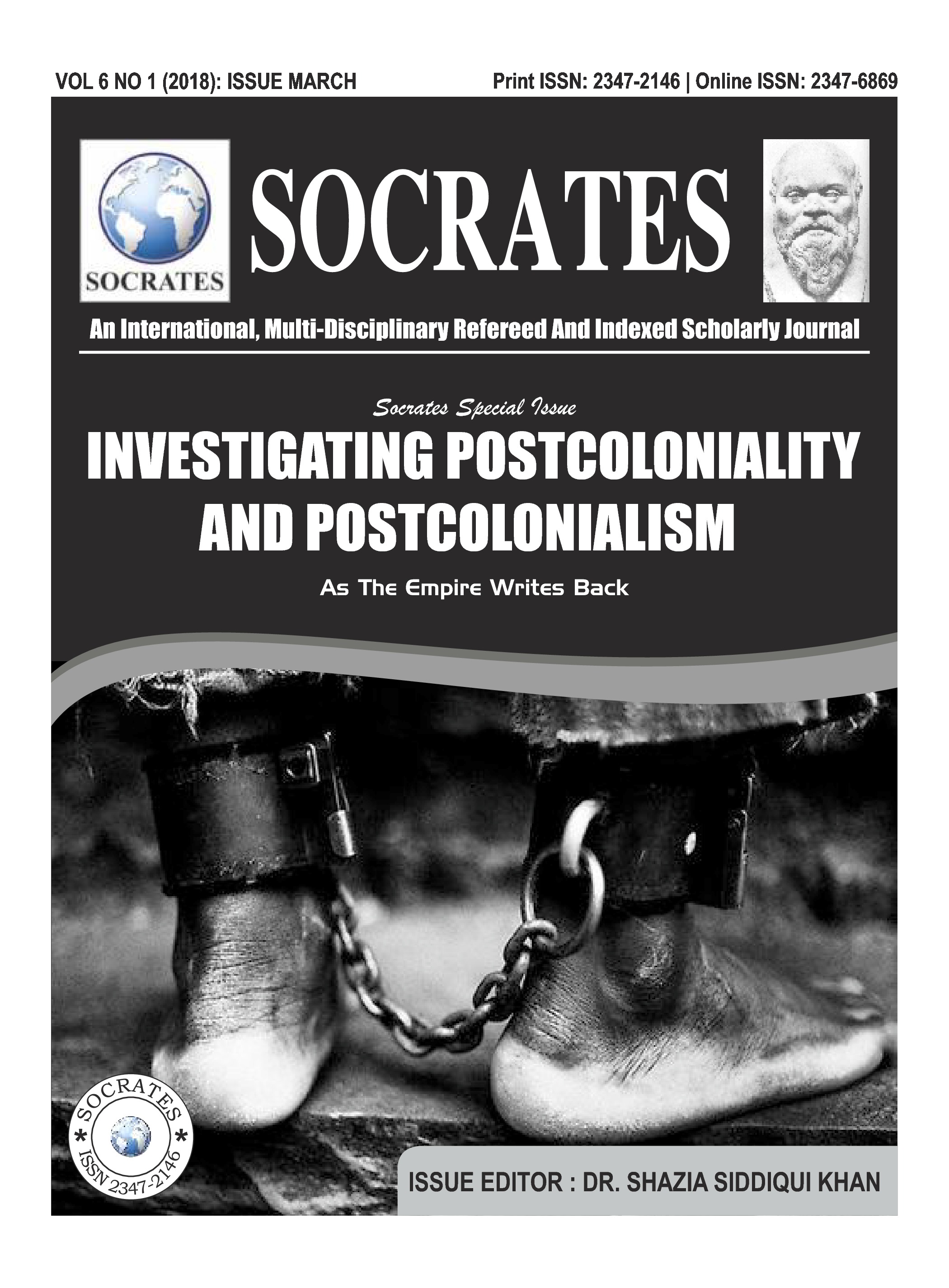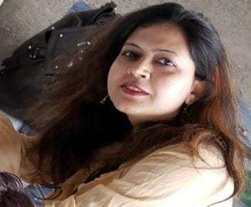 Editorial
In this age of so many 'posts', be it postmodernism, post structuralism or any other, postcolonialism is one that has been greatly explored, used and even misused. I say 'misused' because it is fodder for thought, whether a plethora of political movements and cultural/literary productions located outside the West, however diverse, can all be assembled under the broad umbrella of postcolonialism? Do they all necessarily stem from their experience of being colonized by the West? Works that are broadly classified under the broad banner of 'postcolonialism' are actually, vastly varied in terms of content, style or point of view. The one common thread which therefore, binds them together is the experience of pain, marginalization, insult, exclusion and the resulting rebellion and resistance, all of which is the suffering progeny of the tyrant stepmother, colonialism.
      Postcolonialism is a phenomenon that refers to the interactions between the West and the non West 'other', back from the sixteenth century to the present day. It determines how such experiences altered and shaped both parties. The voices in response to colonial oppression, whether loud and open, or subtle and hidden, were always those of protest and opposition. While 'postcolonialism' is a theory, sometimes working therapeutically to recall deliberately forgotten anguished memories of colonial brutalization, 'postcoloniality' is a condition, plagued by an amnesia of these painful experiences, guiding the subjects of postcoloniality to accept the negatives of this condition and proceed to shape and embrace their identities.
     Finding a creative voice, the 'colonised', the 'victim', the 'oppressed', the 'subaltern', the 'slave', wrests his turn to speak up and speak out. The papers selected for this issue have presented numerous examples of the individual's response to the challenges and obstacles thrown his/her way in a postcolonial scenario. The victim refuses to remain a victim. He struggles, fights and emerges victorious, carving a niche for him/herself in his/her world, a world that has suffered the pangs of the colonial experience.
        Through the exploration of postcoloniality, which is more of a cultural, linguistic, literary and creative phenomenon, we find that a strange grey area has been generated. On the one hand it has created, (like Nyasha, in Tsitsi Dangarembga's novella Nervous Conditions, presented in one of the selected papers) 'partly colonised' individuals' who cannot shed this effect even if they want to. The author of the paper, a "twenty-first century post-colonial Indian student", notes that "Africa and India share many similarities in relation to tribal culture, orature and community-based living."
        English is a language that cuts across territorial boundaries. As a world of seven vast continents shrinks into a global village, the concept of the chained, pained, colonized individual fades into oblivion. So, on the other hand, the current generation of the postcolonised has snatched the oppressor's sword away, wielding it now as a counter weapon, as it were. It articulates in the language of the 'master' with a charming finesse, creates literature through it, with an unmatched power and passion. It struts about in 'European' attire and has adopted the privileges of that lifestyle with considerable ease. The subaltern, the victim has risen from the ashes as a glorious Phoenix. It spreads its wings, it soars. And, it sings.
      The paper Causeway to the Cosways studies Jean Rhys' novel Wide Sargasso Sea, which has also been picturesquely  converted into a movie and often been studied in comparison with Bronte's Jane Eyre's. The paper explores how the novel moves on from a "reverse Bildungsroman" towards a Kunstlerroman.
      Salman Rushdie's seventh novel, The Ground Beneath Her Feet, in which the mythic mode has been applied, and which I have myself examined as a postmodern text (in my doctoral thesis), has been studied in one of the selected papers with particular reference to the transnational migration of its protagonists, "which is essentially a postcolonial factor". The author discusses how migration of individuals to different countries across the globe blurs the East- West frontiers and results in producing a new set of socio-cultural beliefs and different social expectations.
      One of the contributors to this edition has taken up the study of two novels of Chinua Achebe, a very pertinent writer in terms of postcolonial exploration. He has shown in Achebe's novels Things Fall Apart and No Longer at Ease, the plight of the Nigerian people as they face the painful onslaught of an alien culture. Significantly, both the negative as well as the positive side of the pre and post colonized worlds are depicted. "Achebe's protagonists were able to retain a sense of their pre colonial glory" as opposed to what Joseph Conrad documents about Africa in his monumental text Heart of Darkness.
     Another paper presents how the novel White Teeth by Zadie Smith deals with the "contemporary ethical issues surrounding genetic testing" bringing unethical scientific practices on colonized races into focus. The writer has made an attempt in this paper to put his views alongside the lectures of Michel Foucault on biopolitics. It sends a powerful message to the readers about the impact of such policies over the future of science, education and research.
      This special edition had also hoped to include some creative writing which has the fervor of the postcolonial spirit at its core. Unfortunately, we received only one poem. The poet shows how the spirit of the magnificent, tribal Africa reels and is crushed under heartless colonial dominance. But it hints that independence and freedom, for them are not elusive. 
      I sign off with these lines from the faltering pen of a young, amateur poet (Afreen Iqbal Siddiqui, B.A. III yr. I.T.College, Lucknow), who has poignantly captured this strident, undefeated spirit in the following lines of her poem A sadistic heart:
….what an inhumane humanity
Made them call my nation's citizens "sub-humans" with utter brutality.
"Bharat" losing its indigenous industry
Was all this at the cost of their poverty?
How could one not rant on
The Queen wearing a looted diamond
From India on her crown!
……
Issue Editor
Dr. Shazia Siddiqui Khan
  Head-Dept. of English, Mumtaz P.G.College, Lucknow, India  
Published: 2018-06-20
View All Issues