INVESTIGATING POSTCOLONIALITY AND POSTCOLONIALISM AS THE EMPIRE WRITES BACK
(Including creative writing and translation of texts and contexts)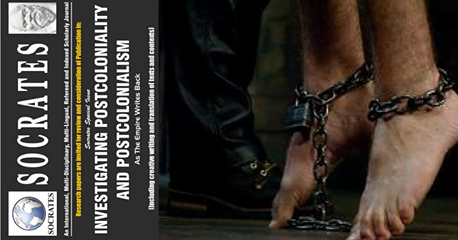 In undertaking the process of decolonising, the relationship between 'postcolonialism' and 'postcoloniality' must be examined. As history observes the birth and emergence of independent nations, post their colonizing experience, it notes also, the peculiar desire of the oppressed 'colonised' to forget its colonial past. There is a palpable will to forget, in the process of historical self- invention. There is a self-defensive need to erase harsh, painful memories of the cruelties of the colonial encounter. But that is an act, easier said than done. Postcolonialism, can thus be seen as a resistance to this 'forgetting' of the colonial aftermath.
Another interesting and highly important facet of the coloniser-colonised relationship is the so-called fatal attraction or pull exerted by the Western coloniser on the backward, inadequate colonized. Postcoloniality does find its origins in colonial oppression, yet, it must also recollect the seductive power of the same, oppressive coloniser. Therefore postcolonialism does not only make attempts towards an understanding of the colonial past, but definitely stands to gain from this experience too.
This special issue calls for papers that involve themselves with texts that can be investigated from the aspects of postcolonialism and postcoloniality. Creative writers can let the creative juices flow; creative writing (short stories or poetry) with postcolonial themes or references, are also welcome. The issue will also include papers on translated postcolonial works.
Deadline for paper submission:
Editors: Journal Section "English language and literature"
Dr. Michael David Sollars, Section Editor-English language and literature, Chair-Department of English, Texas Southern University, United States

Dr. (Mrs) Khan Siddiqui Shazia, Associate Editor - English language and literature Senior Lecturer and Head-Dept. of English Mumtaz P.G College Lucknow, India
Dr. Silvest R S Regin, Associate Editor- English Language and Literature, Assistant Professor Department of English Malankara Catholic CollegeMariagiri, Kanyakumari, Tamilnadu, India
Dey Sayan, Assistant Editor- English language and literature, Research Scholar Dept. of English, Banaras Hindu University., India
Authors please note:
There is no article submission fee.

There is no article review fee.
There is no article publication fee.

Published Authors would be provided with one copy of their published full issue without any fee; (Print copy if an author is from India, E-Copy, if the author is from overseas).

Following Policies will apply:
Paper Submission portal:
Online paper submission mechanism is currently unavailable, as the due date for paper submission is over.