Advertise with us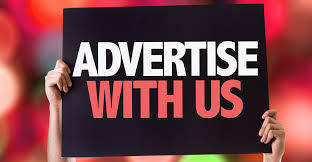 Socrates e-Journal has wide international readership. We have registered readership and Visits from 172 countries. Socrates e-Journal is accessible worldwide. Socrates e-Journal's articles and Issues are accessed and downloaded hundreds of times by the readers and authors from many different countries through our website. Therefore advertising on our e-Journal's website will enhances exposure, visibility, readability and reach of your banner/product at global level among academia.
Available Advertisement Options :
We have 2 advertisement slot available on our website, You can check them by clicking on the image below:

1) Bottom Banner Ad (Advertisement area 1)
Dimensions: 728 x 90 px
Price : $200 per month
2) Right Sidebar Ad (Advertisement area 2)
Dimensions: 240 x 200 px
Price : $250 per month
Supported file formats for image/banner are GIF, PNG, JPG, JPEG. Image/banner size should not exceed 100kb. Advertisement should be submitted in a Zip File containing image/banner and text file.URL to which banner/image will be linked and any other detail should be sent in separate text file.Linked content must meet the acceptable content policy. Advertising banner/image must meet professional designing standards. The journal reserves the right to remove or request changes in the advertisement.